International Show Band
Are you ready to party?
"Jam Hot are the easiest recommendation I have ever made. Flexible, collaborative and brilliant to do business with comes as standard. But all that aside, musically, they are simply incredible. Beyond being entertained, my guests were literally in love with them and the dance floor was on fire." ⭑⭑⭑⭑⭑
Welcome to Jam Hot, The UK's Premier International Show Band. Jam Hot is a multi award-winning, 10-21 piece event band; renowned for their unparalleled, high energy live show. Consisting of the most talented musicians working in the industry today, Jam Hot travels all over the world performing as a top Corporate Event Band and Luxury Wedding Band.
International Show Band: No One Parties Like Jam Hot!
Watch Jam Hot In Action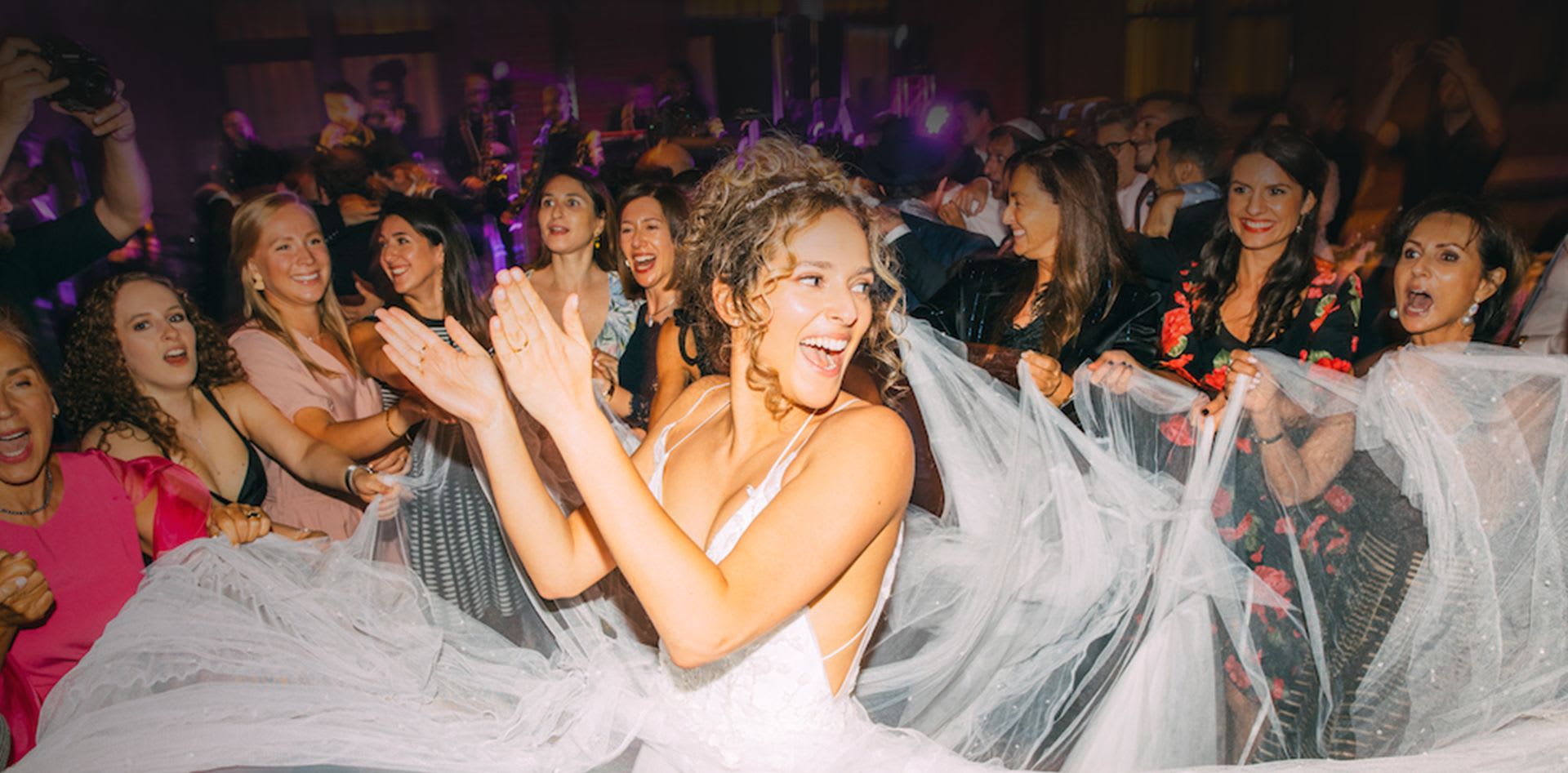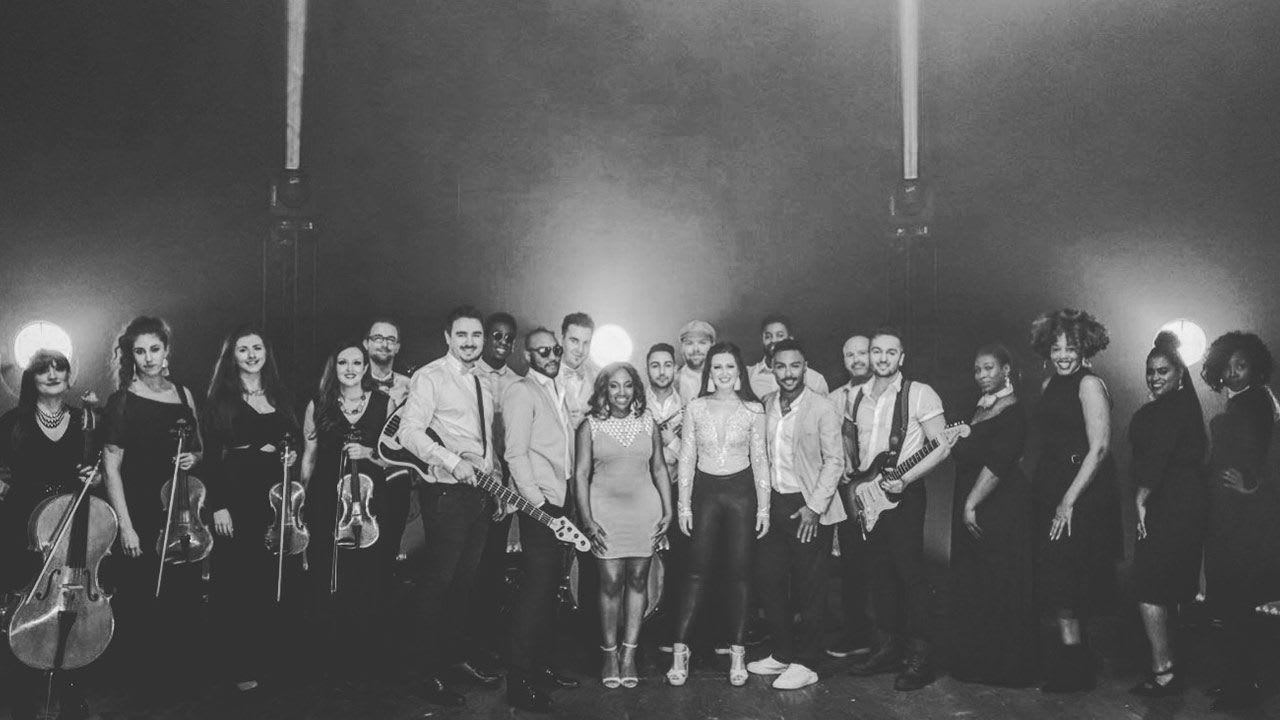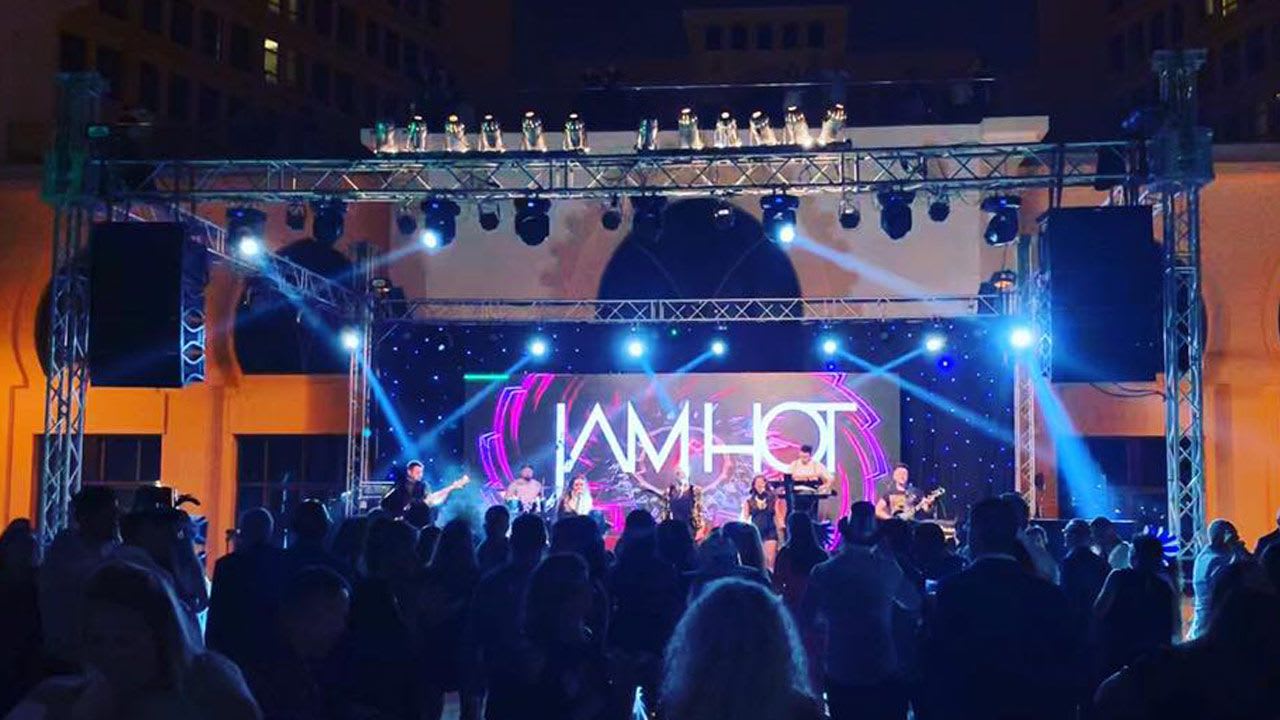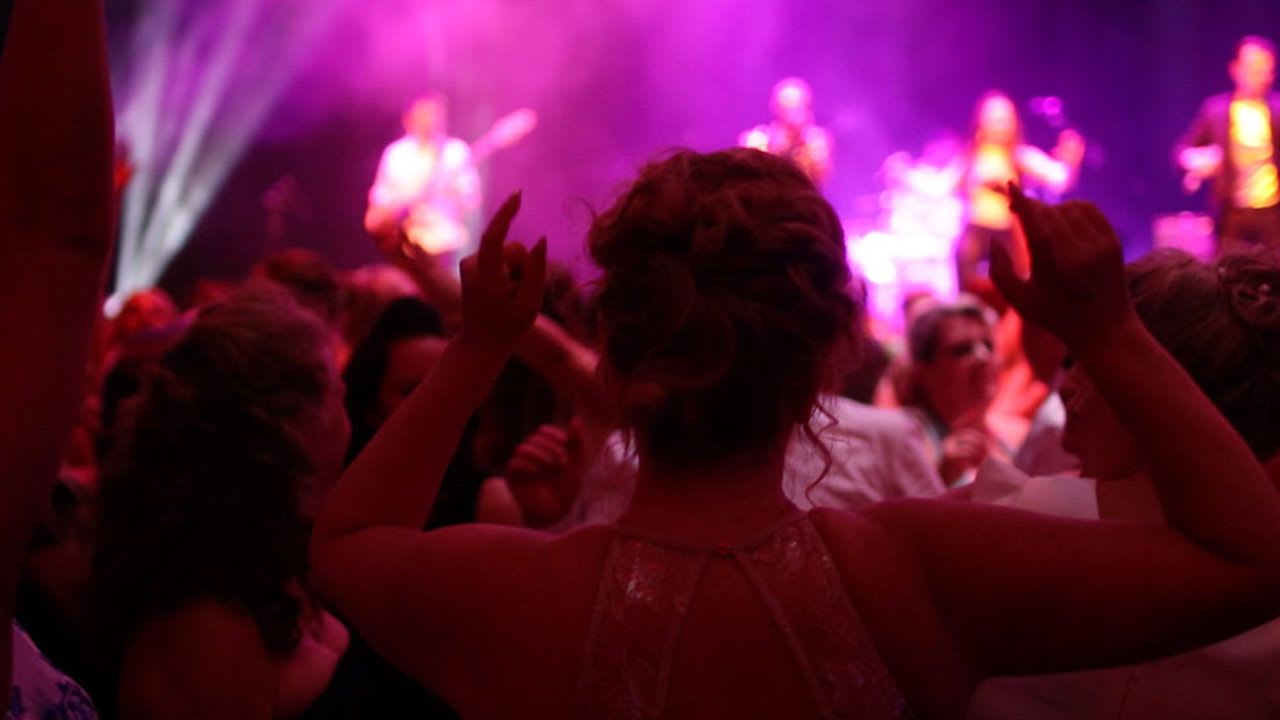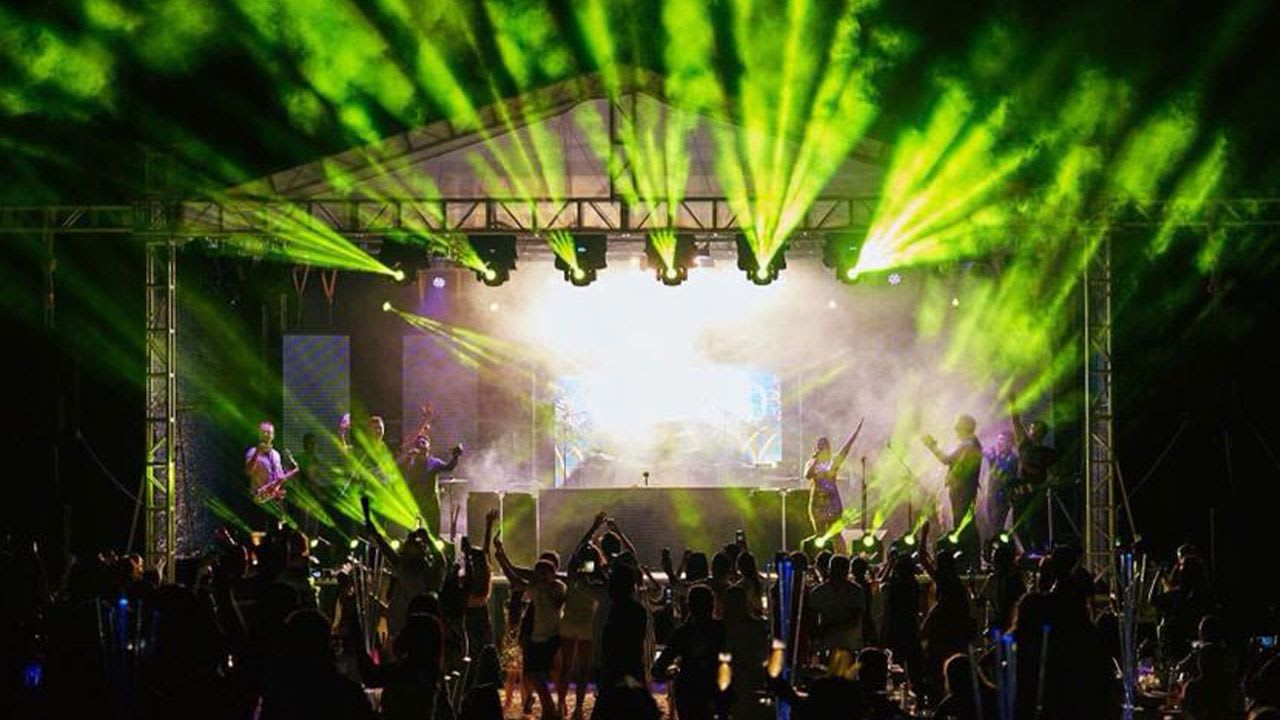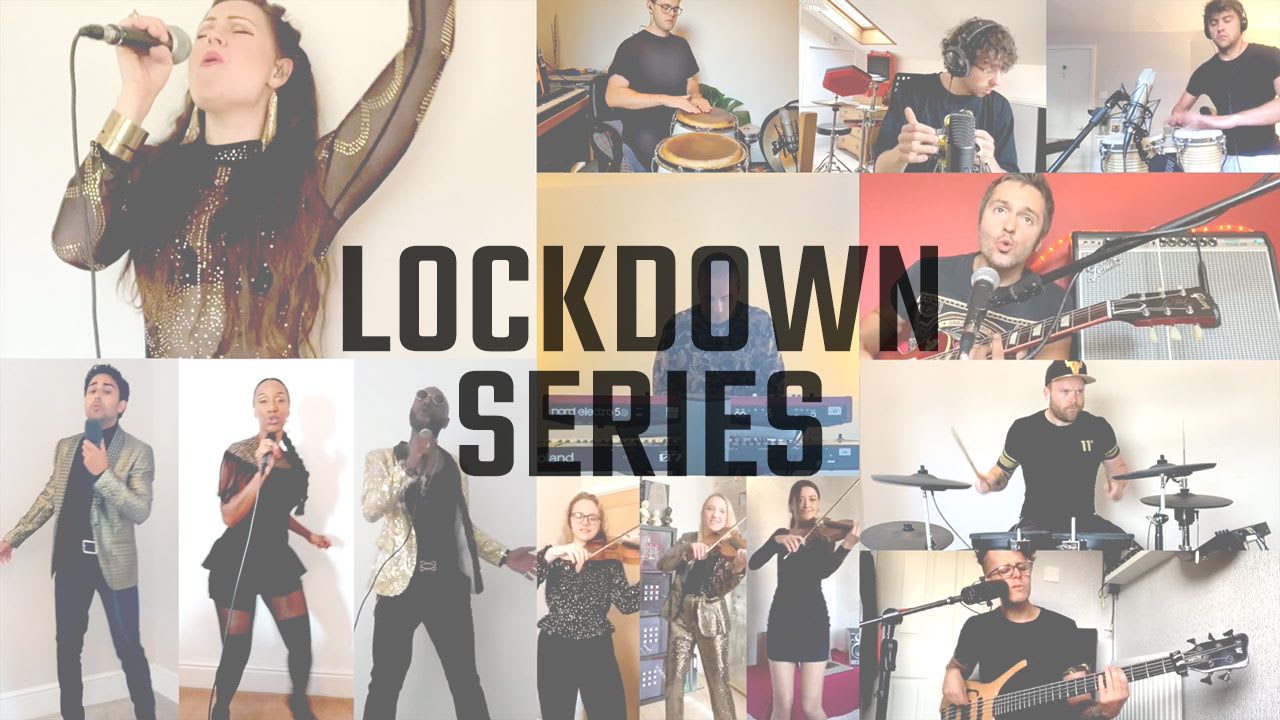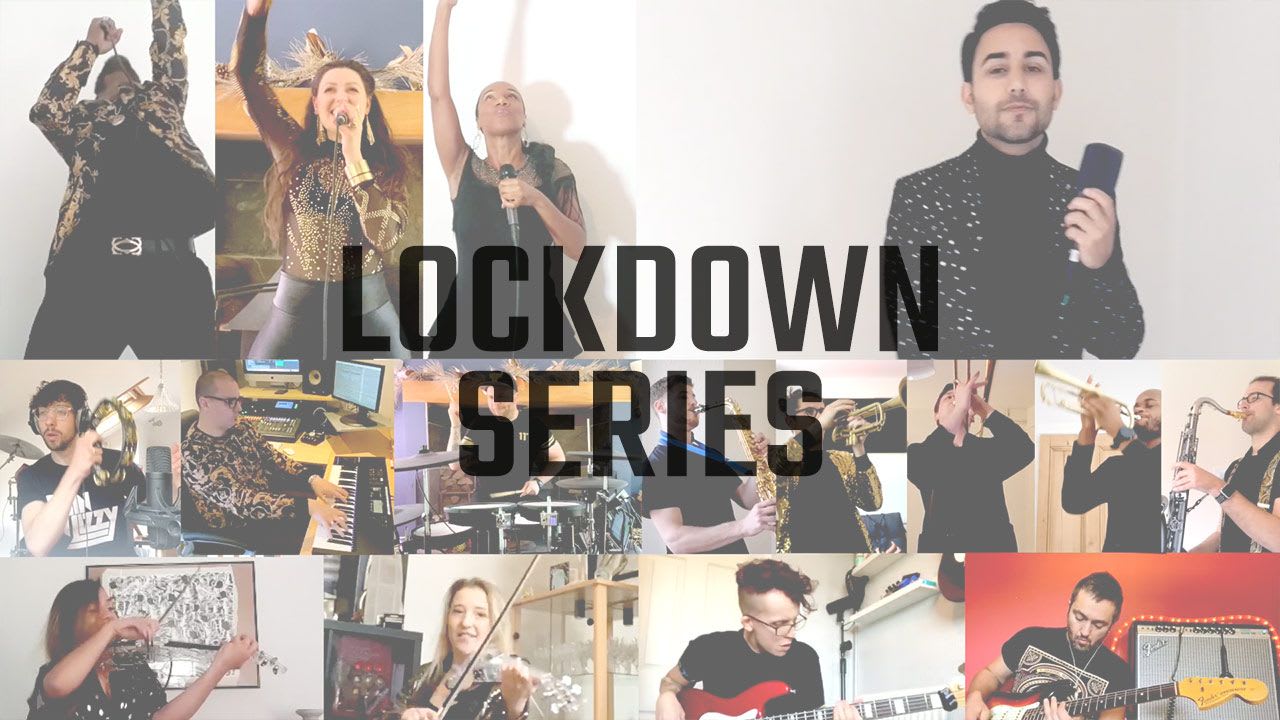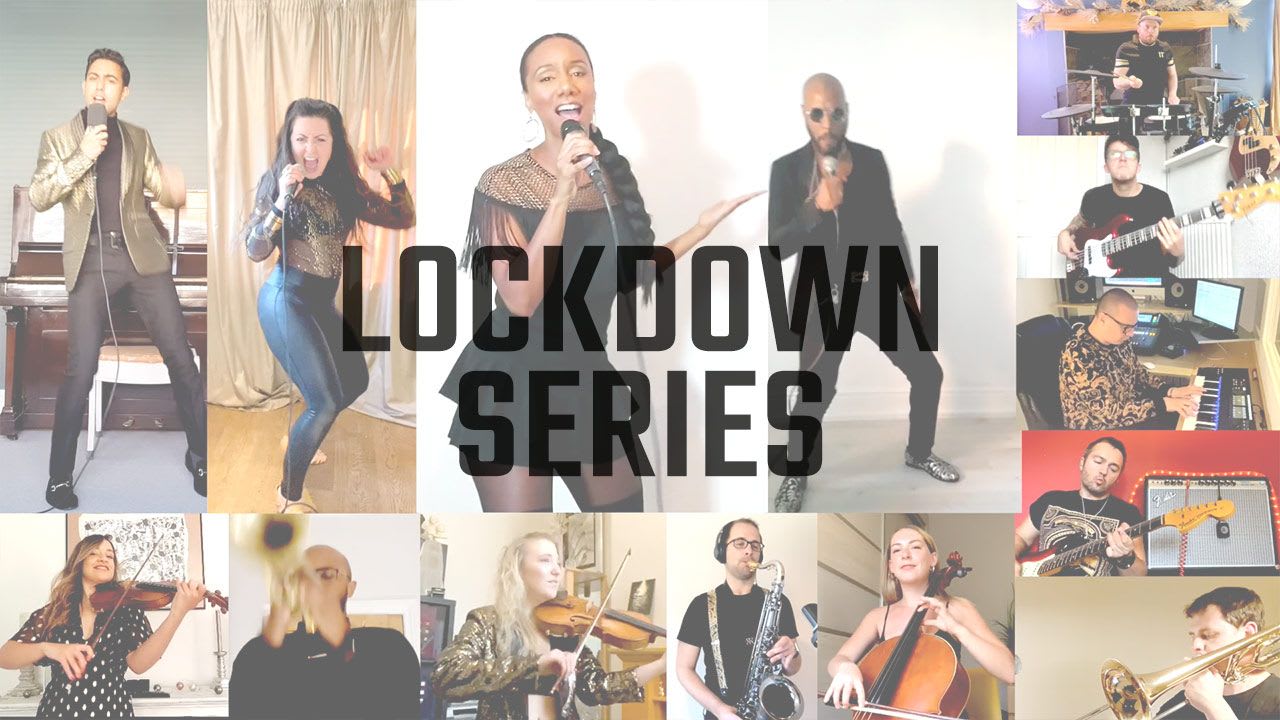 Top UK Showband
Fierce, Phenomenal and Critically Acclaimed
This unmissable International Show Band For Hire are known all over the world for their dedication to providing top-class live music for any celebration. Equally at home performing as a high-end Jewish Wedding Band, Party Band, Indian Wedding Band or Wedding Band London - these sensational musicians are highly experienced in creating legendary parties that are remembered forever.
Fronted by four world-class vocalists, two male and two female, each with their own unique tone - Jam Hot performs breathtaking renditions of songs by the biggest musical artists of all time. From Stevie Wonder, Tina Turner and Michael Jackson, all the way through to Beyonce, Justin Timberlake, Amy Winehouse and Bruno Mars: Jam Hot's insane setlist full of jaw-dropping medleys is perfect for guests of any age and nationality.
Jam Hot do not simply stand and perform a few songs - their stage show is the full package, complete with powerful musicianship, sizzling choreography and bespoke costumes. Backed by their elite rhythm section, their fierce vocalists, blistering horns and elegant strings will be on and off the stage, interacting with your guests and drawing them into an atmosphere that has to be experienced to be believed - no one parties like Jam Hot!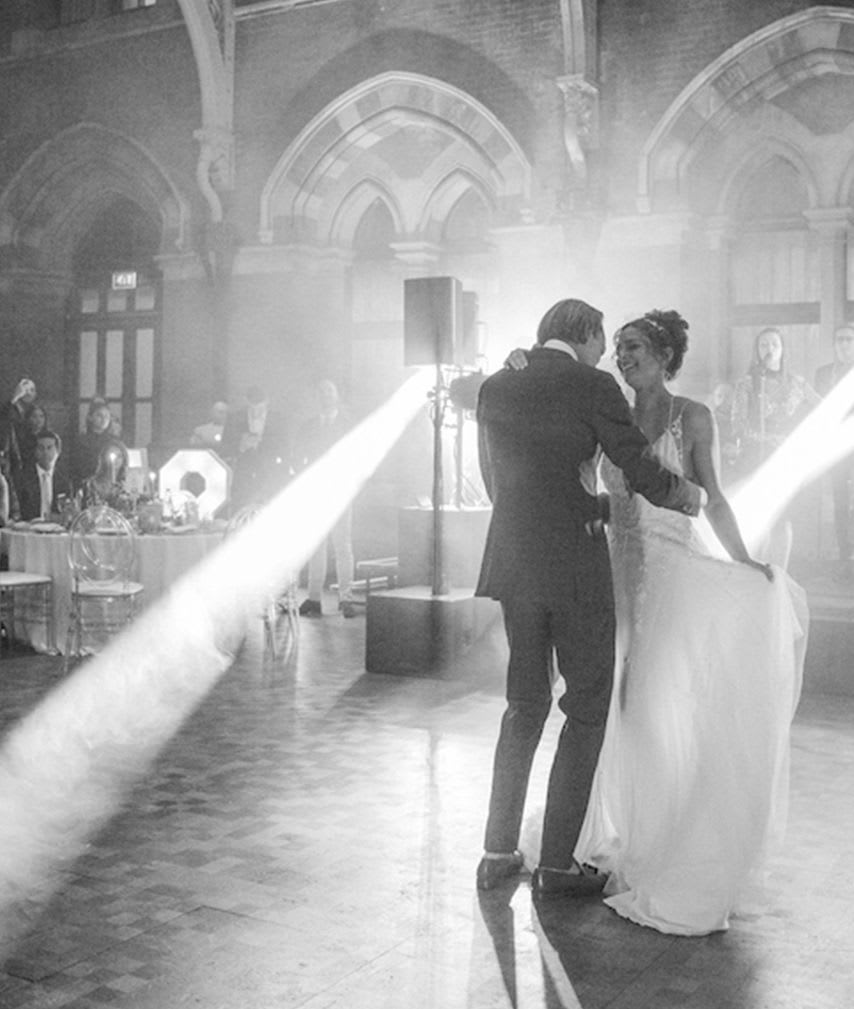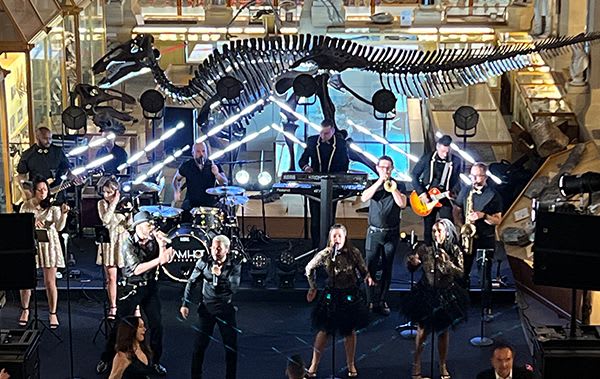 The First Choice For
Top event planners all over the world
Jam Hots' musicians are consistently at the top of their game; these dedicated and seasoned performers are regularly seen on stage and screen across the globe; appearing for royalty, and at events across Europe (regularly performing as a wedding band in Italy, Spain & France), The UAE (often at luxury resorts in Dubai & Abu Dhabi), and The Maldives or other Tropical Islands as a Destination Wedding Band. This elite Show Band performs at high profile shows such as The Mercury Music Awards, The British Soap Awards and The 2012 London Olympics; and for global corporations including PepsiCo, ITV, Channel 4, Hewlett Packard, KPMG and Rolls Royce.
Hire A Showband who play alongside stars such as Brian May, Tinie Tempah, Steve Winwood, Robert Plant, Emile Sande and Jess Glynne. Jam Hots' rich musical heritage is reflected in their breathtaking live show, making them the 'go to' Show Band for event planners and past clients alike.
Get Quote!
Top UK Showband
High Impact, Next Level Performances From This 5 Star Rated International Show Band
Jam Hots' ambitious live performances feature impeccably choreographed routines, mesmerising showmanship and tons of fun. Performing exhilarating renditions of timeless hits by the world's favourite recording artists, Jam Hots' astonishing signature medleys are fast paced and fierce, creating an endless euphoric high that's felt by every guest in the room.
The impressive audio/visual production of a Jam Hot live performance is provided by the renowned Artisan Productions, and perfectly compliments the musical prowess on show. State of the art lighting, and top of the range audio support make for a visually stunning show that sounds flawless night after night, and perfectly captures every beat of this unmissable show.
5 Star Rating From Every Single Performance
Trust, reliability and quality that exceeds even your highest expectations are at the forefront of your mind when you book a Show Band. Jam Hot is an established Limited Company whose 5 Star rating is reinforced each and every time they perform - your event is in the safest of hands with this extraordinary team.
From the moment you enquire, you will be met with an elevated level of service that will continue until long after the curtain has come down. Swift, clear and concise communication will always be available to you, ensuring peace of mind that you're working with experienced professionals.
The talented experts at Jam Hot specialise in luxury Weddings and Events, and are well equipped to help, guide and answer any questions you may have. From liaising with your venue and planner, to helping you find the best flight options if your event is abroad - Jam Hot are on hand to ensure everything is planned to perfection.
"We saw Jam Hot online through the recommendation of a colleague. Having produced shows for artists such as Elton John, One Direction and alike, I would like to think that I know a good, tight band when I see one. Jam Hot were just as impressive in real life at the event. Friendly, easy to work with and as musicians they were excellent. The two sets they did flowed seamlessly from one floor filler to the next. Choreography amongst the singers and musicians only added to the entertainment value. The end result? We had a very happy client who has already asked for the band to be at their next conference in the summer."

"When planning our wedding, the one aspect we both agreed had to be perfect was the wedding band. We don't believe we could have found a better band than Jam Hot. From start to finish, the band were professional, friendly and were in regular contact with us and answered every questions we had. All members of the band are outstanding musicians and made every song feel like the real thing. The band had so much energy, especially the 4 very talented singers, who got every wedding guest dancing all night long. When we spoke to our wedding guests, the one thing they all commented on was how incredible our band was. We wouldn't hesitate to recommend Jam Hot, in fact, we will probably go out of our way to do so!"
Read More
5 Star Client Reviews
Reviews
Where Jam Hot Perform
World Travelling Show Band
Jam Hot International Show Band perform extensively throughout the world. If your location does not appear in the map - don't worry, they do travel there!
UK

Europe

Destination & International

Wedding

Jewish Wedding

Indian Wedding

Corporate

Function

Party

Festival

UAE & Middle East

USA & Americas

Tropical Islands
Book Jam Hot
THE LEADING INTERNATIONAL SHOW BAND TO MAKE YOUR CELEBRATION!