The best Jewish Wedding Band in Manchester
Jam Hot, luxury Manchester Jewish Wedding Band
Introducing Jam Hot, the most beloved Manchester Simcha Wedding Band, known for attention to detail and true showmanship!
Simcha Dancing
"The impact you had on our guests was ridiculous. So many people fell in love with you guys!"
About Us
Jam Hot Jewish Wedding Entertainment in Manchester ticks all the right boxes
There is no denying that planning a Manchester Jewish Wedding is a big undertaking, but it can also be an enjoyable experience. With tons of love and preparation, research and planning, time and decision making, you can create a Wedding day that ticks every box on your wishlist. When you are planning your big day, you need to put a lot of thought into hiring a Manchester Jewish Wedding Band. Luckily, Jam Hot is here to help! As an award-winning Hora Wedding Band Manchester, Jam Hot offers a 10 to 21 piece immersive musical experience.
The focus is always on creating a luxurious party atmosphere, ensuring that every single guest is up and enjoying themselves on the dance floor. From the very first note of the Simcha medley, the Jewish Wedding Band Music Manchester focuses on fun, light, laughter, and love. Whether you're getting married in Oldham, Bolton, Bury or Salford, you can enjoy everything Jam Hot has to offer. Get this party started!
"Unparalleled unrivalled unbelievable"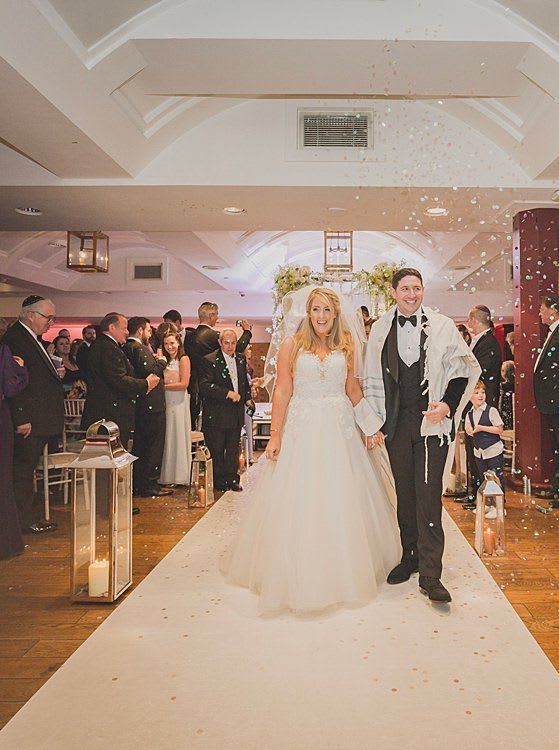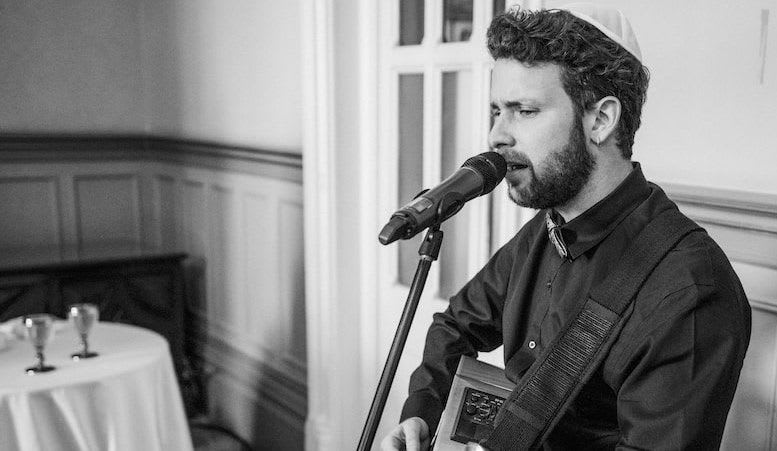 Jam Hot, simply the best Manchester Jewish Simcha Wedding Band Music
When it comes to luxury live entertainment at a Jewish Wedding, it's all about Jam Hot. As a team of talented musicians, Jam Hot has long made a significant impact on the UK Jewish Wedding scene. They offer a wide range of popular music with everything from Michael Jackson to Beyoncé, from Bruno Mars to Stevie Wonder, and from the Killers to Ed Sheeran.
There really isn't anything this Jewish Wedding Entertainment Manchester can't do! They'll take you on a whimsical and wonderful journey through an array of genres or a fully choreographed show, providing precisely what you need for your big day.
Click HERE to listen to our Chuppah audio samples.
Get Quote!
Top Jewish Wedding Band Manchester
You deserve a Manchester Simcha Wedding Band that pulls out all the stops
There is no room for error when you are planning a Wedding, everything simply has to be perfect. Luckily, Jam Hot Jewish Wedding Entertainment has a reputation for being professional and passionate about even the smallest details. They are an integral part of ensuring your Wedding day entertainment goes off without a hitch. Every detail, large and small, is considered, and everything will be completely in line with your Wedding vision. This includes the evening playlist, the outfits worn by the Jam Hot band members, and much more.
For every Manchester Jewish Wedding booking, Jam Hot enlists the help of their talented Israeli vocalist. This is a popular choice for anyone wanting to include flawless Chuppah Ceremony music that rivals what you will hear in Israel. With this in mind, it's easy to see why so many people book Jewish Simcha Wedding Band Manchester. Of course, the Chuppah and drinks reception at any Manchester Jewish Wedding will be classy and chic. However, when the Jewish Simcha Wedding Band gets going, things really start to rev up. You can count on Jam Hot's firebrand Israeli vocalist and their lively Simcha Dancing Medley to get guests into the party spirit all night long! You can even request a bespoke version of your first dance song, nothing is out of the question when you work with such dedicated and brilliant professionals.
Choosing from 'Structure' or 'Freedom', you can have Jam Hot your way. 'Structure' is inclusive of not only 3 hours of vivacious full band sets, but also their live Simcha Dancing Medley and a playlist DJ service to entertain your guests during band breaks. 'Freedom' however, sees Jam Hot playing live for your guests all night long! With a breathtaking array of live musical and vocal segments across the course of the evening - your guests will be utterly blown away by this sensational Manchester Simcha Band!
Line Up
Band Line-up Options
The musicians - choose your line-up from the options below, Jam Hot recommend adding horns and strings to their performance to really create their full concert experience.
LINE-UP
Watch Jam Hot in Action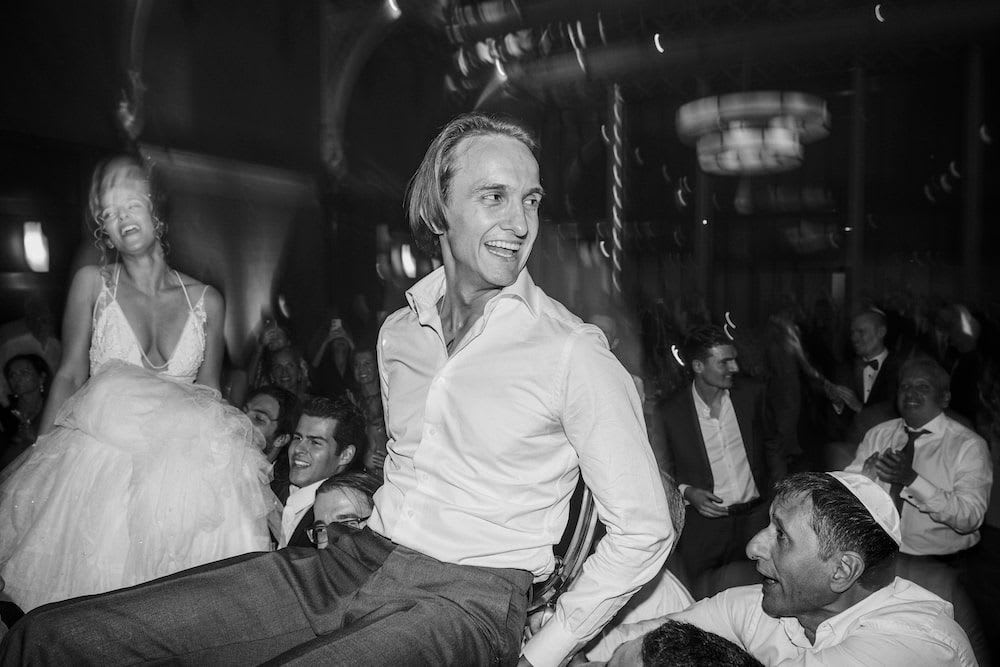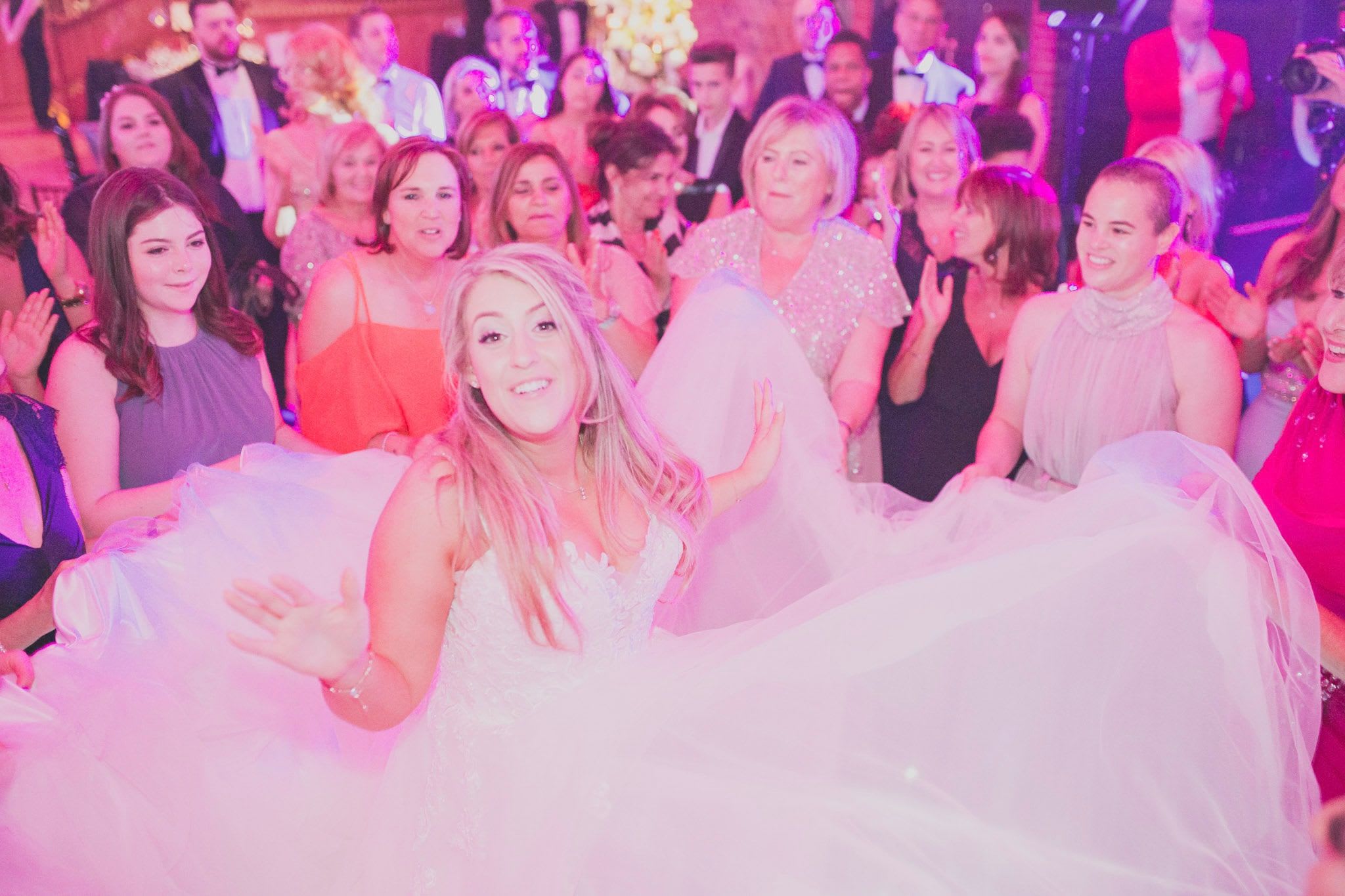 Jam Hot Medley Selection
Jam Hot's high-impact setlist is full of spectacularly arranged medleys that move your guests from one blazing hit to the next - all night long!
Jam Hot's Songlist
Put your trust in Jam Hot Simcha Wedding Band Manchester, an established Limited Company
When you hire a Hire Simcha Wedding Band Manchester, you are handing over the reins to the experts. Thankfully, Jam Hot is a Jewish Wedding Band Music Manchester that knows what it is doing and executes every booking with courtesy, class, and talent. Regardless of your vision and feel, Jam Hot guarantees an exceptional service and flawless performance. Even the highest of standards and specific visions will be exceeded. Every day is different, but Jam Hot can tailor their entire show to fit you and your venue. Regardless of whether you are getting married at The Midlands Hotel or Great John Street Hotel, Mercure Manchester Piccadilly or The Village Hotel Bury, your needs will always come first.
Jam Hot is a well-known Hora Wedding Band Manchester and a recommended Limited Company. They take pride in entertaining guests of all types, regardless of age and nationality - Jam Hot continues to deliver for everyone. From the moment you get in touch to Book a Jewish Wedding Band Manchester, Jam Hot put customer service at the forefront of their experience.
This Jewish Simcha Wedding Band Manchester have a range of options for couples, meaning that every service can be completely customised. This includes Chuppah Ceremony production, drinks receptions, and the evening performance. They even use equipment provided by Artisan Productions, a trusted and reliable team who offer dance floors and staging if needed. If you need a confetti cannon or glitter ball, Jam Hot can make it happen. You'll have a blast!
"You preformed at our wedding in March 2019. You were AMAZING and made everything so perfect for us. The whole party were talking about how phenomenal you were and even still do to this day. You had everyone on the dance floor all night long which was exactly what we had hoped for. I don't think you could have done anymore and really kept your word by creating that party atmosphere you promised us for our wedding day. The music was perfect, the medleys were amazing each and everyone of you gave it your all. I would recommend you to everyone without a doubt. Thank you so much!! Wish we could do it all over again!!"

"A 5* performance all round. From the moment that we first made contact, everything about Jam Hot was professional and friendly. All of our other suppliers involved meetings and recommendations but a video online of Jam Hot performing was enough to know that we needed them for our special day. The not only didn't disappoint, but they exceeded our expectations unbelievably. We had so much fun, we didn't stop dancing, I wouldn't even go to get a drink for fear of missing the next song. Everyone raves about you even to this day. Thank you guys, you really did make our night absolutely magical."
More Reviews
Client Reviews
Reviews
Performance Map
The luxurious party of a lifetime from Manchester's Premier Simcha Wedding Band
When you Hire Jam Hot Manchester Jewish Wedding Band, you can relax knowing that you are hiring the very best in the business. Their world-class musicians provide the best in experienced and talented service. Having toured all over the world and dazzled countless audiences, the experience speaks for itself – just read the reviews and you'll be a convert! For Jam Hot, it's all about going above and beyond to provide the pinnacle of Manchester Jewish Wedding Band Entertainment.
Jam Hot do not see themselves as just a band up on stage, but more of an immersive experience. With fantastic music and fun, guests are drawn into a world of enjoyment, delight, and atmospheric performance. It really is a show that needs to be seen to be believed, a show full of love and energy! No other band can even begin to compete with Jam Hots' incredible show. Taking inspiration from some of the best musical performances out there, Jam Hot performers do more than simply sing. There's choreography, interaction, energy, passion, and so much more. Guests will be dancing, singing, and jumping along to every note of this Jewish Wedding Band Manchester.
Jam Hot are also available to perform in many other locations, such as Cheshire, Leicestershire or all over the world!
Jam Hot perform extensively throughout the UK. If your county doesn't appear in our map, don't worry - they do travel there!
Jam Hot is known for 5-star reviews and elite customer service
Book Jam Hot!
When you Hire Jewish Simcha Wedding Band Manchester, you will be taken care of by Jam Hot's professional team. With a great deal of experience in high-end events, Jam Hot are able to ensure all elements of your big day work together. They are there to advise, guide, plan and execute the entertainment for your Wedding. If you have a question, they are there to help. You can relax and stay confident, knowing the experts are working hard to get everything picture perfect. If you need Jam Hot to talk with the venue or converse with your Wedding planner, just let them know and they'll make it happen.
It's very easy to Book Jewish Wedding Band Manchester - the process is clear and secure. You will be presented with a contract for peace of mind, guaranteeing the service and everything discussed. With an affordable booking deposit, Jam Hot are all yours for the big day. There are a number of ways to contact Jam Hot, including a helpful Live Chat function. Within minutes, you can see if they are available for your Wedding day. There's even an online contact form so that you can receive a no-obligation quote in no time at all. What are you waiting for?
Don't be disappointed
Book Jam Hot the supreme Manchester Jewish Wedding Band!
Get Quote!