Exceptional London Jewish Wedding Band
The Pinnacle Of Top London Jewish Wedding Entertainment
Welcome To Jam Hot, The Best London Simcha Wedding Band
Simcha Dancing
"The impact you had on our guests was ridiculous. So many people fell in love with you guys!"
About Us
Why Choose Jam Hot As Your London Jewish Wedding Band?
So much love, time, energy and wedmin goes into planning a Jewish Wedding! You will undertake a lot of research in order to ensure that every little detail is planned to perfection, and according to your wishes. One crucial element to get right, is choosing the right Jewish Wedding Band London that will blow you and your guests away on the most important day of your life so far!
Enter Jam Hot Jewish Wedding Showband London. This multi award-winning 10-21 piece is taking the London Jewish Wedding Music scene by storm with their breathtaking live shows that truly have to be seen to be believed.
"Unparalleled unrivalled unbelievable"
Line Up
Band Line-up Options
The musicians - choose your line-up from the options below, Jam Hot recommend adding horns and strings to their performance to really create their full concert experience.
LINE-UP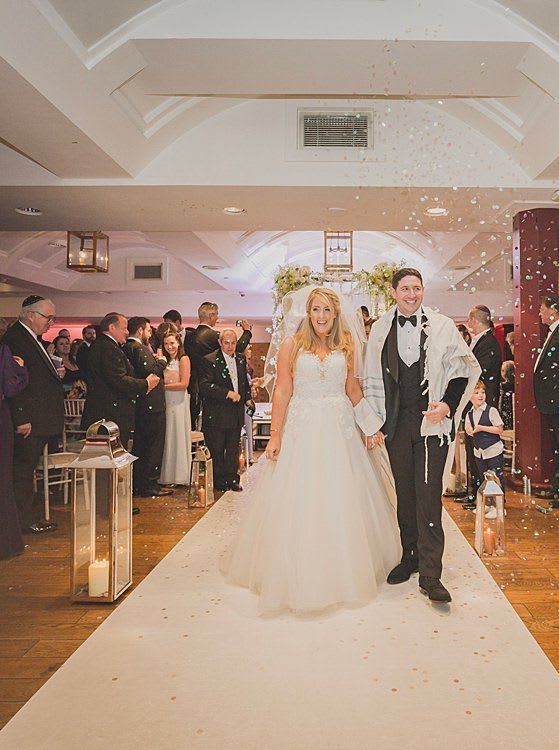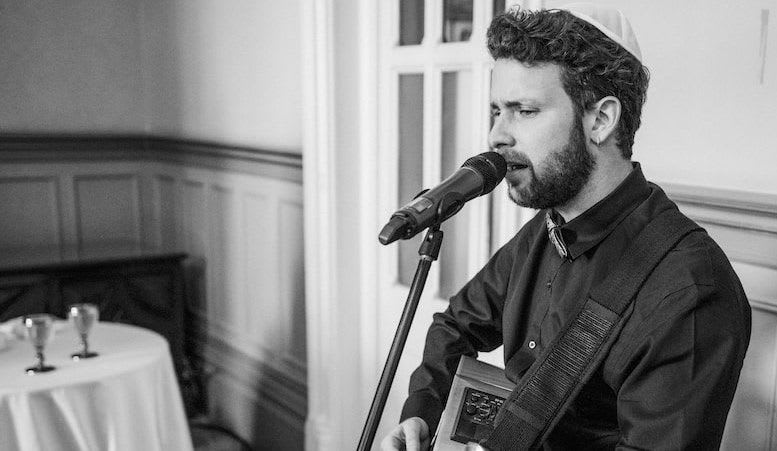 The Fresh Choice For When Only A Next Level London Simcha Wedding Band Will Do
The pinnacle of exceptional live London Jewish Wedding Entertainment, Jam Hot travels all over the world playing their multi award-winning live show for luxury Weddings and Events. Having taken the UK Jewish Wedding sector by storm, couples are blown away by Jam Hots' breathtaking live show featuring hits from the worlds' finest musical influences the likes of Stevie Wonder, Beyonce, Justin Timberlake, Tina Turner and Bruno Mars.
Jaw-dropping medleys immerse your guests in an extraordinary musical journey through all of their most loved genres, and with boundless energy, extraordinary talent, powerful musicianship, stunning choreography, contemporary costumes and tons of audience interaction - what's not to love?
Click HERE to listen to our Chuppah audio samples.
Get Quote!
Top London Jewish Wedding Band
Your Full Entertainment Package, Supplied By This Contemporary London Jewish Wedding Band
When planning your dream Wedding Day, you will break down every single detail in order to create your unique vision. Words such as 'love' and 'laughter' are conjured, and your London Jewish Wedding Entertainment will be a central part of bringing your ideas to fruition. Jam Hot are well known for their professionalism and attention to detail - they are as dedicated to creating your flawless day as you are! From providing the music and production for your Chuppah ceremony, all the way through to the songs included in your evening soundtrack and the costumes worn by the musicians - every element will be tailored to suit your tastes.
With all of Jam Hots' Jewish Events, their astonishingly talented Israeli Vocalist/Acoustic Guitarist is added to the line-up to front the live Simcha Dancing Medley, and is also an extremely popular option for providing top class live Chuppah ceremony music. If your Chuppah Ceremony brings elegance and romance - your wedding reception will bring raucous vivacity in abundance!
Choose from 'Structure', which sees Jam Hot London Jewish Band For Hire performing 3 sensational hours of live music across the course of the evening, plus their sizzling live Simcha Dancing Medley and a playlist DJ Service to keep your guests entertained during Jam Hots' intermissions - or choose 'Freedom'! This option brings a jaw-dropping whirlwind of continuous, top class live musical performances all night long! Including atmospheric instrumental performances, through to Jam Hots' exceptional vocalists performing to your guests in a 'Singing Waiter' style format. All of this is of course alongside the high-octane full band performances and your live Simcha Dancing Medley - your whole evening will be gloriously diverse and packed full of truly phenomenal live music.
Watch Jam Hot in Action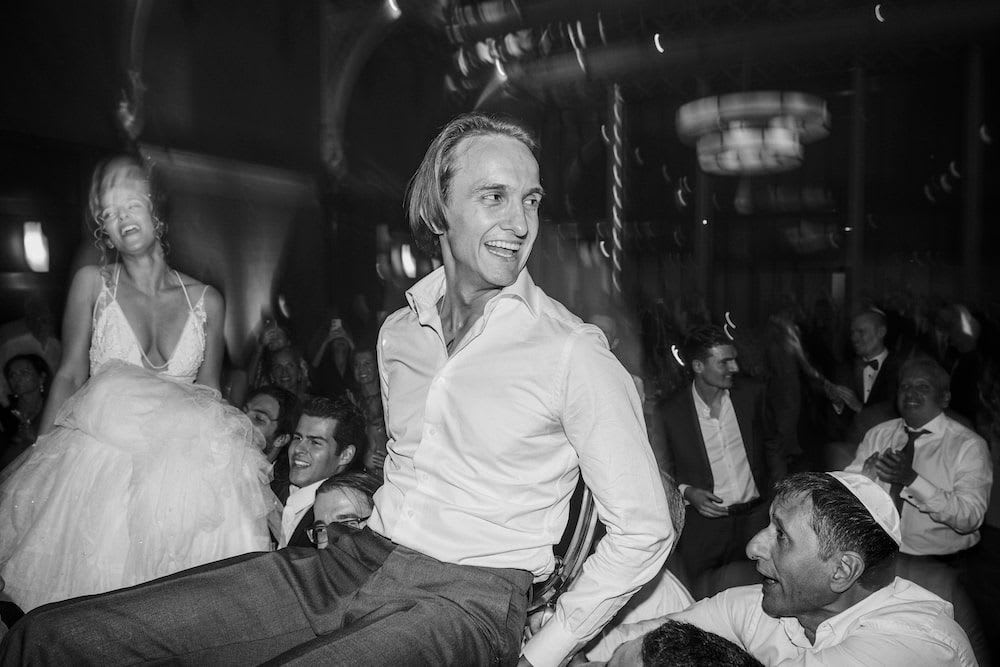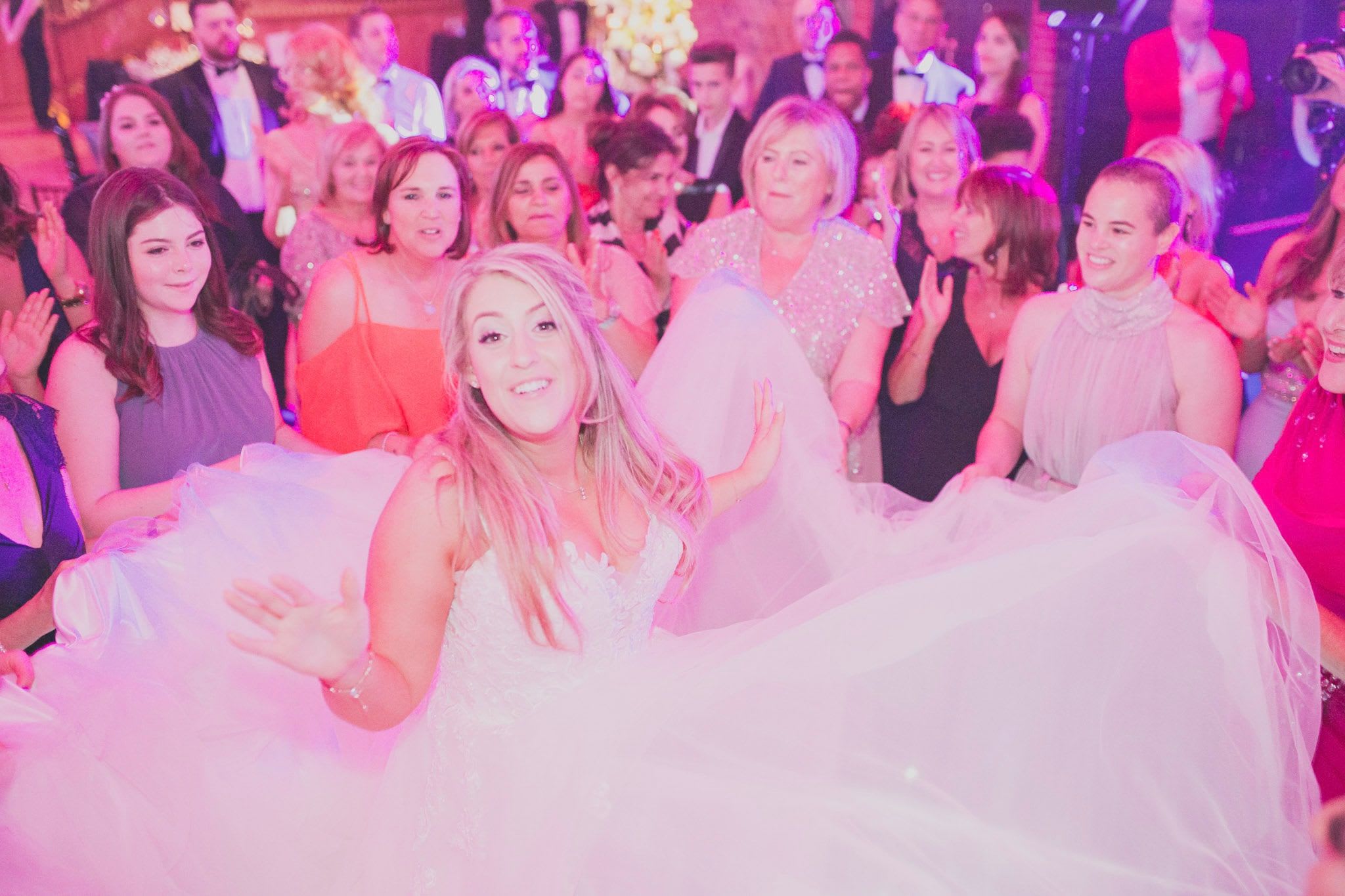 Jam Hot Medley Selection
Jam Hot's high-impact setlist is full of spectacularly arranged medleys that move your guests from one blazing hit to the next - all night long!
Jam Hot's Songlist
Recommended The World Over
When you hire a London Simcha Wedding Band, you will be looking for a tried and tested unit who you can trust to deliver your dream Wedding Entertainment. Jam Hot is a reputable Limited Company, which boasts a flawless 5* rating from every single client they have the immense pleasure of working with. With a deep sense of care and commitment to providing a top quality service, they guarantee to provide the London Jewish Wedding Entertainment of your dreams.
With a staggering range of performance and production options available, Jam Hot Hora Wedding Band London provides a fully customisable package that perfectly suits your vision. From top quality Chuppah Ceremony performance and production, Instrumentalists/Vocalists for your drinks reception/during dinner and of course the full band evening sets - the sky's the limit when it comes to your Wedding Day. Jam Hots' impressive production is provided by the renowned Artisan Productions, who offer a vast array of additional options including LED Starlit dance floors, Staging, LED video walls, dry ice, confetti cannons and flower walls.
Jam Hot love to perform at The Brewery, The Savoy, The Dorchester & St Pancras, amongst many other fantastic Jewish wedding venue options available in London
If you decide not to host your Jewish wedding in London, don't worry as Jam Hot travel everywhere! They're available in Kent, Essex & Surrey amongst many other counties!
"You preformed at our wedding in March 2019. You were AMAZING and made everything so perfect for us. The whole party were talking about how phenomenal you were and even still do to this day. You had everyone on the dance floor all night long which was exactly what we had hoped for. I don't think you could have done anymore and really kept your word by creating that party atmosphere you promised us for our wedding day. The music was perfect, the medleys were amazing each and everyone of you gave it your all. I would recommend you to everyone without a doubt. Thank you so much!! Wish we could do it all over again!!"

"A 5* performance all round. From the moment that we first made contact, everything about Jam Hot was professional and friendly. All of our other suppliers involved meetings and recommendations but a video online of Jam Hot performing was enough to know that we needed them for our special day. The not only didn't disappoint, but they exceeded our expectations unbelievably. We had so much fun, we didn't stop dancing, I wouldn't even go to get a drink for fear of missing the next song. Everyone raves about you even to this day. Thank you guys, you really did make our night absolutely magical."
More Reviews
Client Reviews
Reviews
Performance Map
London Jewish Wedding Band Music That Has To Be Seen To Be Believed
When you choose this trusted Jewish Wedding Band London, you are choosing elite, world-class musicians who are hugely passionate about their craft. Touring all over the world for many years performing for awed guests including celebrities and Royalty - Jam Hots' professionalism, talent and experience makes them a fresh, yet trusted choice to provide London Jewish Wedding Entertainment that is simply stunning.
Not a 'band' in the usual sense, Jam Hot provides an immersive experience that envelops guests in an intoxicating world of fun, incredible music and an energetic party atmosphere the stuff of legends! Their slick live show is second to none, and the atmosphere that surrounds your Wedding Reception will be electrifying, energetic, and full to the brim with laughter and love.
No one does London Simcha Wedding Band Music quite like Jam Hot. They do not simply stand on stage and sway around as they play their music - they deliver a full 'Vegas' style stage show that is a genuine feast for the senses. Insanely arranged, fast moving musical medleys electrify your guests, and when teamed with impressive choreography, powerful showmanship and audience interaction that is undeniably magnetic - the whole room will be on fire as your guests flock onto the dance floor and rock out with wild abandon. No one throws a party with Jam Hot Jewish Simcha Band London!
Jam Hot perform extensively throughout the UK. If your county doesn't appear in our map, don't worry - they do travel there!
Total Support, Every Step Of The Way
Book Jam Hot
Jam Hots' talented team specialise in luxury events, and from the moment you enquire you will receive an outstanding level of care. With vast experience of planning London Jewish Wedding Entertainment, they are perfectly placed to guide, advise and take your hand as you plan your perfect day. No stone is left unturned when working with these consummate professionals; from logistical planning and liaising with your venue, planner and Master Of Ceremonies, to the fun stuff such as song choices, costumes worn by the band and your chosen first dance - everything will be discussed in detail and ironed out, leaving you with no pressure, but an ever building sense of excitement at what's to come!
Jam Hots' clear, concise booking process and secure contract will leave you feeling assured that you're in experienced, safe hands; plus with just a booking deposit needed to secure them for your big day, you can keep your budget fluid and not have to worry about any large initial outlays. There are a few ways to easily get in touch with the team, hop onto the Live Chat function to instantly check if Jam Hot are available for your Wedding date, or fill in their quick online form to receive a no obligation quote. Alternatively you can always call or email and you will be responded to swiftly and succinctly.
Get in touch now
Book your London Jewish Wedding Band For Hire!
Get Quote!