The Jewish Wedding Band in Hertfordshire
The Ultimate Hertfordshire Jewish Wedding Band
Welcome to Jam Hot, Hertfordshire's leading Simcha Wedding Band, creating your dream day, from Chuppah to Reception!
Simcha Dancing
"The impact you had on our guests was ridiculous. So many people fell in love with you guys!"
About Us
Jam Hot Jewish Wedding Entertainment in Hertfordshire will give you the perfect day
When you're planning a wonderful Jewish Wedding, it takes a lot of research, preparation, and of course, money! This is such a special time, as you and your love work together to design the Wedding day of your dreams. While the food, venue, and photography all need to be outstanding, your entertainment is the one element that everyone will really remember. You need to Hire a Jewish Simcha Wedding Band Hertfordshire that really understands what you want and will surpass your highest expectations. That's where Jam Hot comes in!
This spectacular 10 to 21-piece band are at the height of their game, putting on a wildly energetic show that will appeal to every guest at your Wedding. From the first note of their live Simcha medley, you and your guests will be gobsmacked!
"Unparalleled unrivalled unbelievable"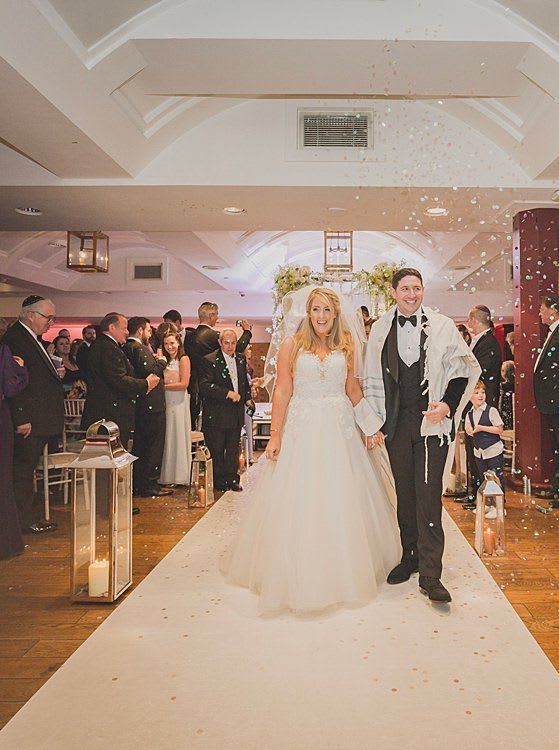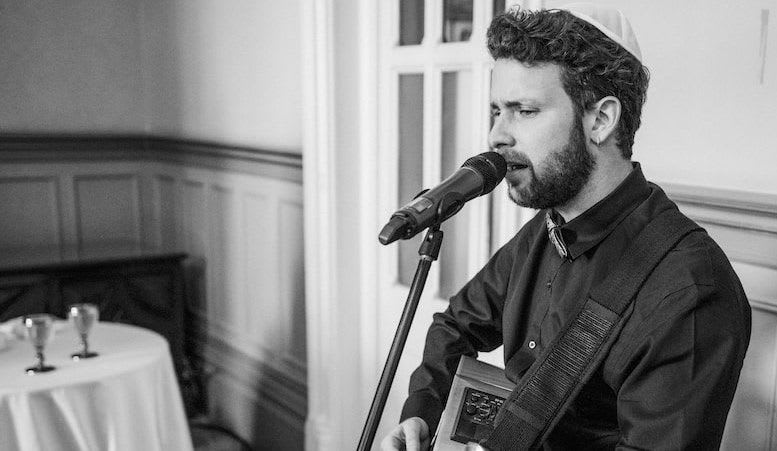 Jam Hot – Simply the best Hertfordshire Jewish Simcha Wedding Band
Simply put, Jam Hot puts on a phenomenal show. They've taken the UK Jewish wedding scene by storm, putting on the best show that your guests have ever seen. When you hire this Hertfordshire Simcha Wedding Band, Jam Hot will weave together the finest elements of Michael Jackson, Beyoncé, Justin Timberlake, Drake, Stevie Wonder, Tina Turner, Jess Glynne, Bruno Mars, and so many more.
Their jaw-dropping live medleys combine the best elements of a West End show, mesmerising your guests and giving everyone wonderful memories that will last a lifetime.
Click HERE to listen to our Chuppah audio samples.
Get Quote!
Top Jewish Wedding Band Hertfordshire
Hire a Hertfordshire Simcha Wedding Band that blows the competition out of the water
In order for your Wedding day to be everything you ever dreamt of, it needs to be full of laughter, joy, and elite entertainment. Jam Hot is a Hertfordshire Jewish Wedding Band with hundreds of 5-star reviews and a worldwide reputation for their attention to detail. They are dedicated to helping you have an exhilarating and perfect Wedding. From the elegant music of your Chuppah ceremony to the epic tunes on your wild evening playlist, Jam Hot cares about every single detail. They apply their talent and skill to make your dreams come true. With your input, they can customise every aspect of your wedding, from the song order to the costumes worn by the band.
Jam Hot adds a spectacularly talented Israeli vocalist guitarist to every Jewish wedding booking, making them the most popular choice for your Hertfordshire Jewish Wedding. Imagine being serenaded by beautiful music during your elegant Chuppah and drinks reception, and then transitioning to a raucous party with your Jewish Simcha Wedding Band. Their Israeli vocalist will then lead the outrageous and energetic Simcha Dancing Medley, kicking off the finest party you will ever have been to. Have you thought about adding an extra special touch to your wedding? Jam Hot would be delighted to learn a fully personalised version of a special song and/or your first dance. Hearing Jam Hot's immensely talented vocalists singing your meaningful song will bring a tear to every guests' eye.
Have this versatile Hertfordshire Simcha Wedding Band your way, by opting for either 'Structure' or 'Freedom'. 'Structure' is inclusive of 3 mind-blowing hours of live full band party sets, on top of their renowned Simcha Dancing Medley and a playlist DJ service to keep the party pumping when Jam Hot are on a break. 'Freedom' sees the outrageously talented and versatile Jam Hot musicians playing live for your guests all night long! With breathtaking musical performances in a wonderful variety of styles and configurations (including string ensembles and 'Singing Waiter' type interludes) - your guests will be in their element for the entirety of your Wedding reception.
Line Up
Band Line-up Options
The musicians - choose your line-up from the options below, Jam Hot recommend adding horns and strings to their performance to really create their full concert experience.
LINE-UP
Watch Jam Hot in Action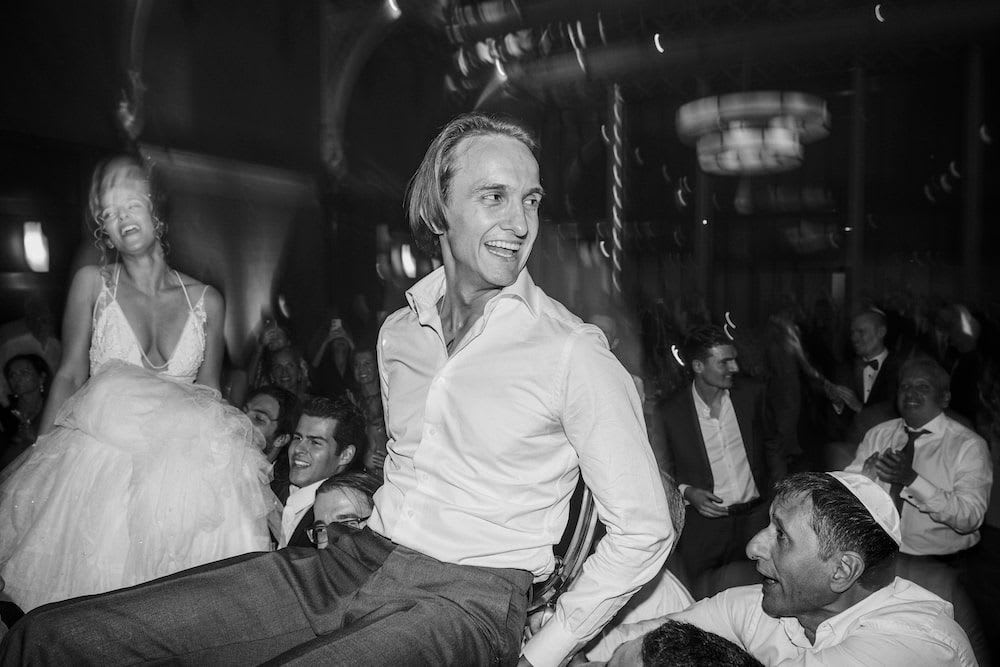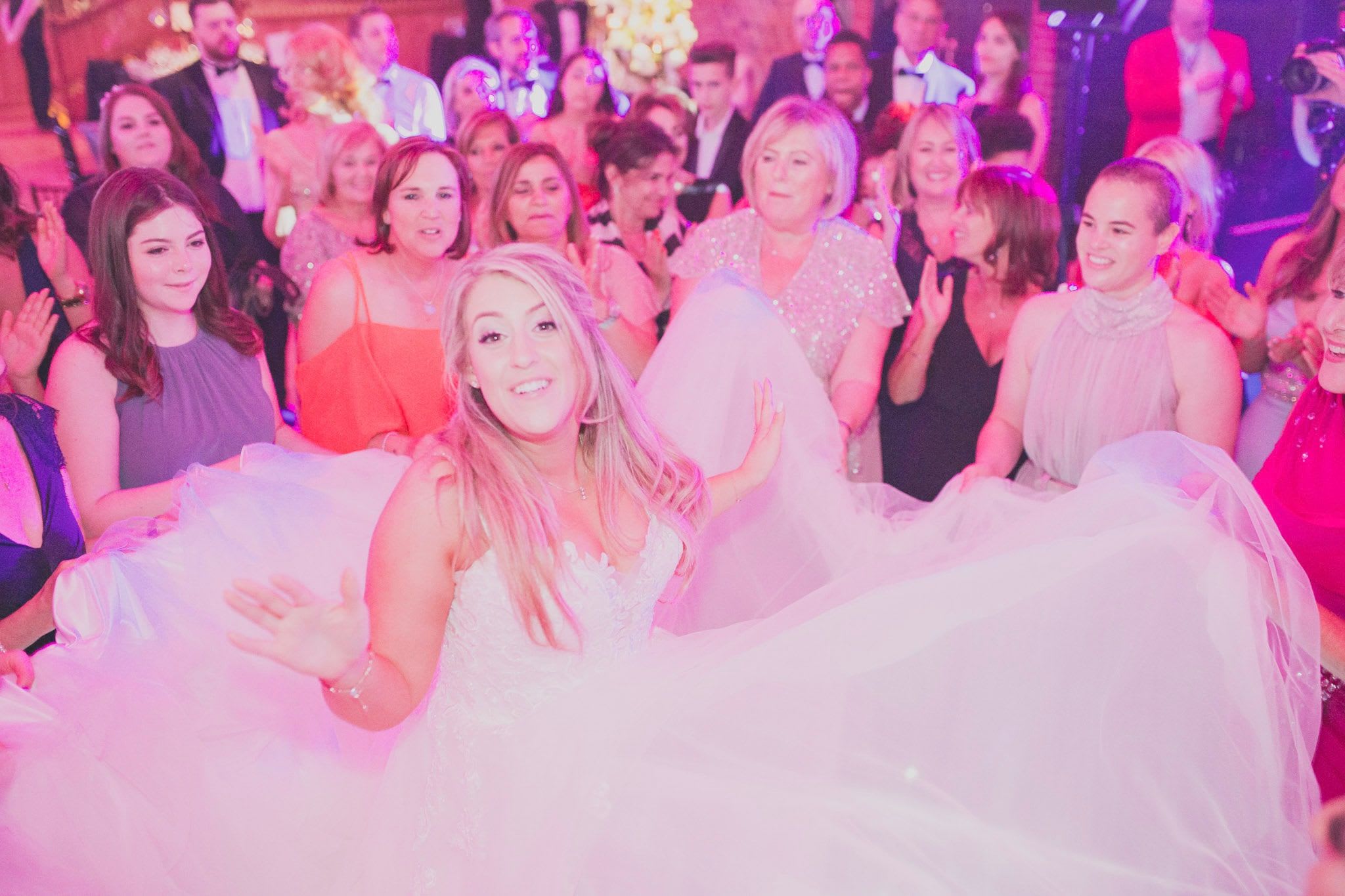 Jam Hot Medley Selection
Jam Hot's high-impact setlist is full of spectacularly arranged medleys that move your guests from one blazing hit to the next - all night long!
Jam Hot's Songlist
Jam Hot is known for providing the best Hertfordshire Jewish Wedding Band Music
It can be nerve-wracking to make the final choice and hire a Hertfordshire Simcha Wedding Band, because you have to trust them to get everything just right. You can rest easy when you work with Jam Hot – they bring the luxury, exceptional customer service, and scintillating live performances that you've been dreaming of.
Did you know that Jam Hot is an established Limited Company? That means that you can trust them with your most meaningful day. Their elite customer care team will look after you from your very first enquiry through to the final tear down the day after the event. They've performed in Watford, Welwyn Garden City, St Albans, and Stevenage – don't you want to see how they can provide the Hertfordshire Jewish Wedding Entertainment of your dreams?
The Jam Hot team offers a wide array of performance and production options so that you can make your Wedding as special and unique as your love. This Hertfordshire Jewish Simcha Wedding Band can customise all aspects of their Chuppah Ceremony production and reception party performance – the sky's the limit.
"You preformed at our wedding in March 2019. You were AMAZING and made everything so perfect for us. The whole party were talking about how phenomenal you were and even still do to this day. You had everyone on the dance floor all night long which was exactly what we had hoped for. I don't think you could have done anymore and really kept your word by creating that party atmosphere you promised us for our wedding day. The music was perfect, the medleys were amazing each and everyone of you gave it your all. I would recommend you to everyone without a doubt. Thank you so much!! Wish we could do it all over again!!"

"A 5* performance all round. From the moment that we first made contact, everything about Jam Hot was professional and friendly. All of our other suppliers involved meetings and recommendations but a video online of Jam Hot performing was enough to know that we needed them for our special day. The not only didn't disappoint, but they exceeded our expectations unbelievably. We had so much fun, we didn't stop dancing, I wouldn't even go to get a drink for fear of missing the next song. Everyone raves about you even to this day. Thank you guys, you really did make our night absolutely magical."
More Reviews
Client Reviews
Reviews
Performance Map
Spectacular, high energy entertainment from the premier Hertfordshire Simcha Wedding Band
When you Book this Hertfordshire Jewish Wedding Band, you'll get the peace of mind that you crave. That's because Jam Hot is a band of world-class, elite musicians who have years of training and experience under their belts. Their friendliness, customer service, and dedication truly set them apart from the competition.
Jam Hot don't see themselves only as a 'band' – they are world-class musicians with the experience and talent to take your wedding to the next level. They immerse your guests in a life-changing musical experience, giving everyone an utter high as they dance, sing, laugh, and share in your most wonderful day.
They put on a fierce performance that would be right at home on Shaftesbury Avenue, reminding your guests of a spectacle from the likes of Beyonce, Michael Jackson, and Bruno Mars. Jam Hot interacts with your guests, enticing every single person onto the dance floor to rock out all night.
Available to perform throughout the UK or World, Jam Hot travel everywhere! If your venue isn't in Hertfordshire, don't worry, they are also available from Manchester to London, Hampshire to Leicestershire and beyond!
Jam Hot perform extensively throughout the UK. If your county doesn't appear in our map, don't worry - they do travel there!
Hire a Hertfordshire Jewish Wedding Band with a dedicated customer service team
Book Jam Hot
Jam Hot specialises in luxury, high-end events, and so they know exactly what you're looking for. Their customer care team has worked with the venue staff at Sopwell House, Shendish Manor, and Hanbury Manor Marriot Hotel, and so they have connections and relationships across Hertfordshire.
Jam Hot will liaise with your Wedding planner and work hand in hand with the venue and your other suppliers. That ensures that every moment of your Wedding day comes together seamlessly, and with absolutely no stress.
As a premium Hertfordshire Simcha Wedding Show Band, Jam Hot will guide you through their clear and concise booking process. Then, they'll draft a secure contract that will secure your booking. You only need to pay a small initial deposit, and the rest of the fee is due 7 days before your Wedding. That saves you from a significant initial outlay – they've thought of everything!
Get in touch with Jam Hot now by using their simple Chat Function, or you can fill in their online contact form, and someone will get back to you in no time at all.
Don't Delay!
Jam Hot's available dates disappear quickly!
Get Quote!